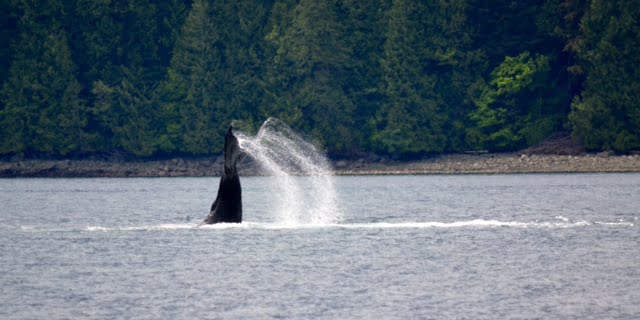 The weather of the last week sure makes it feel like summer is winding down. We would like to thank all the folks that hired us to provide a boating experience.  Although we are not planning any more public trips in 2019, the boat is always available for private charters.
2019 has been a good boating year, with lots of fun and interesting trips.  It started with some good opportunities to view the herring spawn and all the action it generates.
 The herring fishery lasted about 2 weeks and was blessed with some decent weather.  This gave us a couple of days of wildlife viewing and a chance to observe the herring fishery.  Killer whales and sea lions come from long distances to take place in this wonder of nature.
The summer was busy with all sorts of fun and interesting trips.  Weddings, birthdays, staff parties and celebrations of life were all done with help from our boat and crew. We did a free concert from our boat featuring "The Lunch Box Legends".  They played on the bow as we cruised the estuary and harbour giving little private shows to anyone showing interest.
The boat was donated to help raise money for Project Watershed and the Kus-kus-sum restoration project.
All in all the summer of 2019 was a success and I believe we will get an Indian Summer with more opportunities for private trips.