The herring fleet is here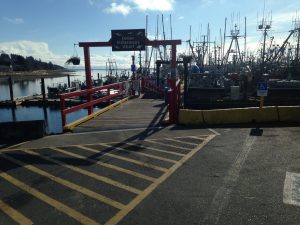 We are doing a trip today, Sunday March 10th, at 1:30 to look for the herring.  This trip is sold out and we hope to do another trip when and if the fish spawn close by, in decent weather.  The weather is great today, but the herring may be out of our range.  Last Friday I viewed a large orca attacking sea lions just off the end of the Goose Spit.  Yesterday orcas were spotted by Tree Isl. heading this way.  The herring seem to be in small schools and staying fairly deep.  On Friday, Comox harbour was plugged with herring boats.  Yesterday they all headed south and I expect fishing will start soon, south of Denman Island.
The uncertainty of this fishery and the weather this time of year make these trip hard to plan.  Comox Harbour is so full of herring boats, that we can't operate out of that dock.  We will be using The Municipal dock for these trips.
I have a long list of names that want to be on the next trip.  It will be short notice, probably leaving at 1330, if weather and fish cooperate. You can get your name added to the list with an e-mail including names and ph. number.